ELEGANCE - LUXURY - PERFORMANCE
Air Form has over 30 years of experience in the Hovercraft Industry!
OVERVIEW-
AIR FORM provides a wide range of Expertise, ranging from Consulting to Designing to Engineering to Manufacturing. We are ready to help your Company reach its full potential.
Whether you're looking for a small change to one of our standard models or a complete craft re-design, we have you covered!
CAPABILITIES-
AIR FORM has an extensive range of "in house" capabilities... ranging from the design, engineering and production of (but not limited to)- control systems, electrical circuits, hydrostatic circuits, mechanical drive lines, lift fans, fixed pitch propellers, skirt design, technical documentation... we also manufacture Hovercraft!
OUR APPROACH-
At AIR FORM we understand each Company is unique, therefor, a standard craft will not help every business reach it's full potential. Whether you're located in the Caribbean or the Arctic, a customized craft will be designed around- YOUR INDUSTRY- YOUR ENVIRONMENT - YOUR CHALLENGE!
EXPERTISE-
One of AIR FORM's principle founder's & co-owner, Raymond Jordison has 30 years experience in the Hovercraft Industry.
ABOUT RAYMOND-
Raymond Jordison was born & raised in Australia.
1992- apprenticed with "HOVERCRAFT INDUSTRIES" in Darwin Australia. Learning Hovercraft design, engineering & construction.
1995- immigrated to Germany, worked for "HEITMANN GROUPE" in Wuppertal.
2000- immigrated to the USA, co-founded & co-owned "HOVER-SHUTTLE, LLC" in Wisconsin.
2013- moved to Wrangell, Alaska co-founded "AIR FORM" in Wrangell, Alaska.
Hovercraft Industries 24 passengers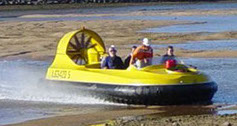 Hovercraft Industries 6 passengers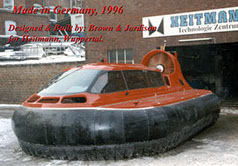 Heitmann Groupe 8 passengers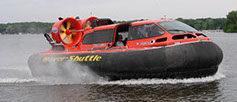 Hover-Shuttle 10 passengers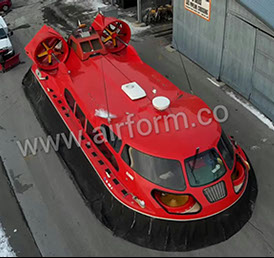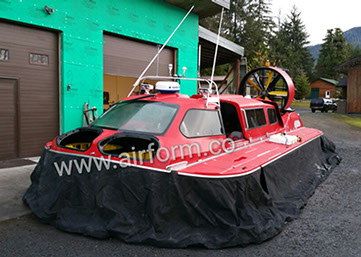 Hover-Shuttle 10 passengers